THE DEDICATION OF THE BRONZE STATUE OF Lt. COLONEL JAMES EARL RUDDER WILL TAKE PLACE ON THURSDAY JUNE 6, 2019. THE LOCATION IS ON THE McCULLOCH COUNTY COURTHOUSE LAWN IN BRADY, TEXAS. IT WILL START AT 2:00 PM . THIS CEREMONY IS ON THE 75TH ANNIVERSARY OF D-DAY.
THE CLAY MODEL OF THE SCULPTURE IN FOLLOWING PHOTOS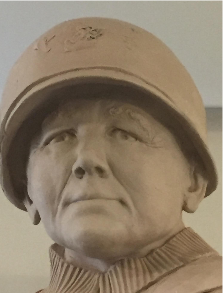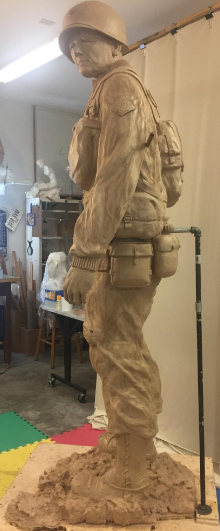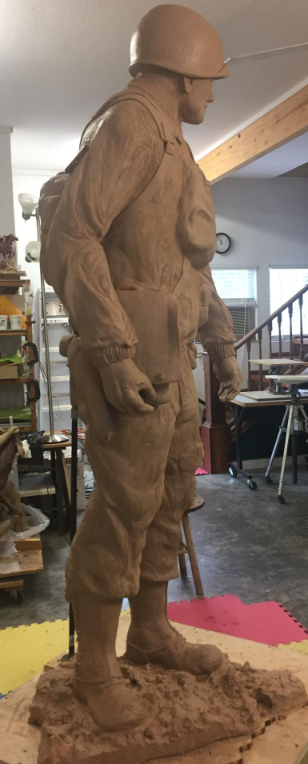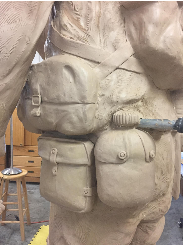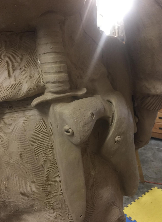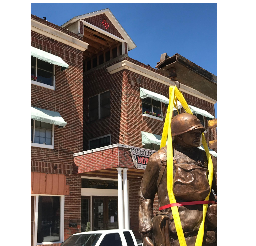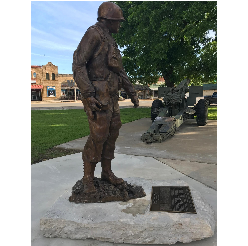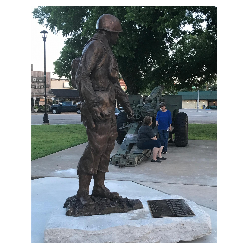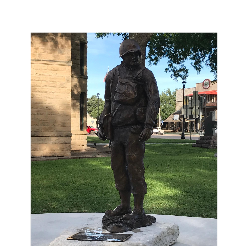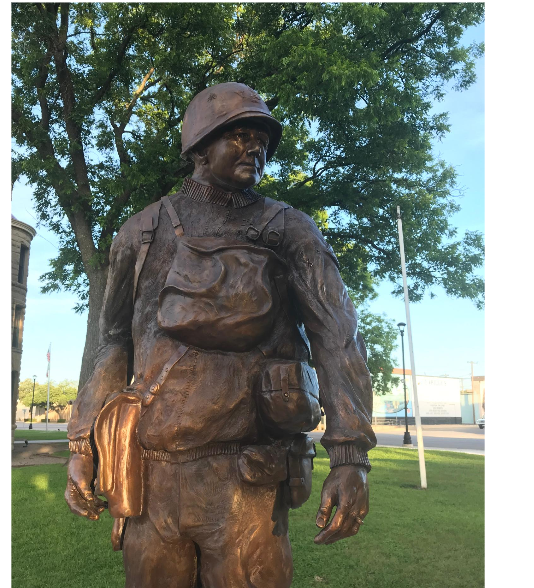 THE FOLLOWING IS THE COMPLETED BRONZE AS IT SITS ON THE COURTHOUSE SQUARE IN BRADY TEXAS. THE HEART OF TEXAS HISTORICAL MUSEUM PLACED THE SCULPTURE ON TUESDAY MAY 21, 2019. WITH HELP FROM THE BRADY MONUMENT COMPANY.
ON RIGHT IS SCULPTOR TROY KELLEY FROM SALADO, TEXAS. HE IS A VIETNAM VETERAN, AND HIS WIFE VICKY BOREN KELLEY IS FROM BRADY.