PROJECT OVERVIEW
7 1/2 foot bronze statue of Lt. Col. Earl Rudder.
The statue is based on a picture taken after he led his troops of
Rangers up the 300 foot shear rock cliffs of Point Du Hoc during WW II to take out a heavily fortified German artillery gun in placement during the D-Day invasion.
Placement of the statue is to be on the west side of the McCulloch County Courthouse in Brady, Texas near the existing cannon.
Artist/Sculptor: Troy Kelley from Salado, Texas will be using the lost wax method for sculpting the detailed statue in Bronze of Lt. Col. Earl Rudder
in his full battle dress uniform. Below right is Troy's depiction of the casting to be done. The bronze likeness is to be placed on a stone quarried from McCulloch County roughly shaped in a point depicting Point Du Hoc.
Construction cost estimate for this project is $ 70,000.
Heart of Texas Historical Museum
P.O. Box 48
Brady, Texas 76825
Please reference on check memo: Rudder Project Donation
www.heartoftexasmuseum.com
Tax Deductible Donations can be made to: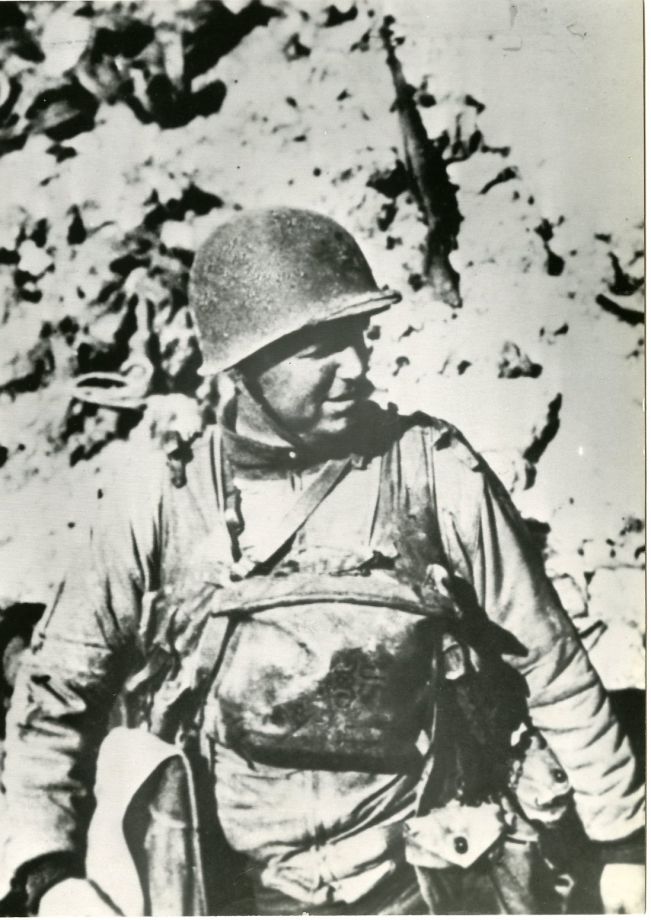 OF SPECIAL NOTICE:
This is not a fund raiser for the museum nor for any other organization. The money for this project will be dedicated solely for the purpose of constructing, erecting and maintaining a Bronze Statue of Lt. Col. Earl Rudder on the West side of the McCulloch County Courthouse. This project is for historic preservations and educational purposes and for those soldiers past and present that have served our country to preserve our freedoms.
CLICK ON THE FOLLOWING TO VISIT PAGE:
DONATIONS OF $1000.00 OR MORE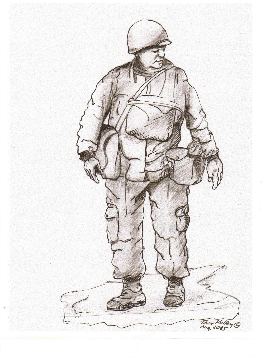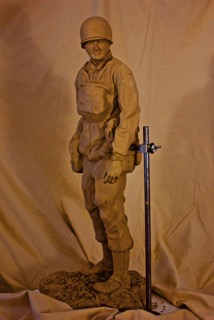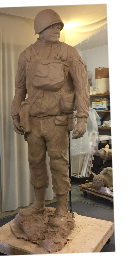 8 1/2 foot bronze- Lt. Colonel James Earl Rudder